Small group clinics are conducted six days a week throughout the year, maintaining a student to teacher ratio of 4 to 1. Hitting 4 on 1 sessions are offered to Espinosa Baseball Members six times a week. Strength and Conditioning 4 on 1 sessions are offered three times a week for Middle School Members.
Typically, a central theme is maintained throughout each 4 on 1 Hitting Session during the Practice Phase then highlighted and implemented during the Simulated Game Phase at the conclusion of the class.
Multiple supervised repetitions focusing on a specific aspect of a skill afford the player the opportunity to move toward technical mastery and reinforce techniques learned and practiced in the private lessons. 
Spirited and focused competitions simulating game situations make the 4 on 1 sessions fun and enjoyable. The competitions also present the opportunity for the players to learn and practice visual and mental training techniques that will help them "slow the game down," perform at optimal levels and enhance their enjoyment of the game when they play in leagues and tournaments.
Middle School Strength & Conditioning
Our Strength and Conditioning program for Middle School players meets three times a week throughout the year. Students are encouraged to participate twice a week, whenever possible. 
Each session consists of Running, Jumping, Throwing, and Lifting. Proper form and consistency are prioritized over volume and workload. The program is carefully designed to provide a balance of conditioning, improving running speed, the development of power and explosiveness as well as strength.
The program structure changes each month.
We began offering the program the summer of 2021. The program has been a big hit among the players, and we have seen exciting progress in their athletic development!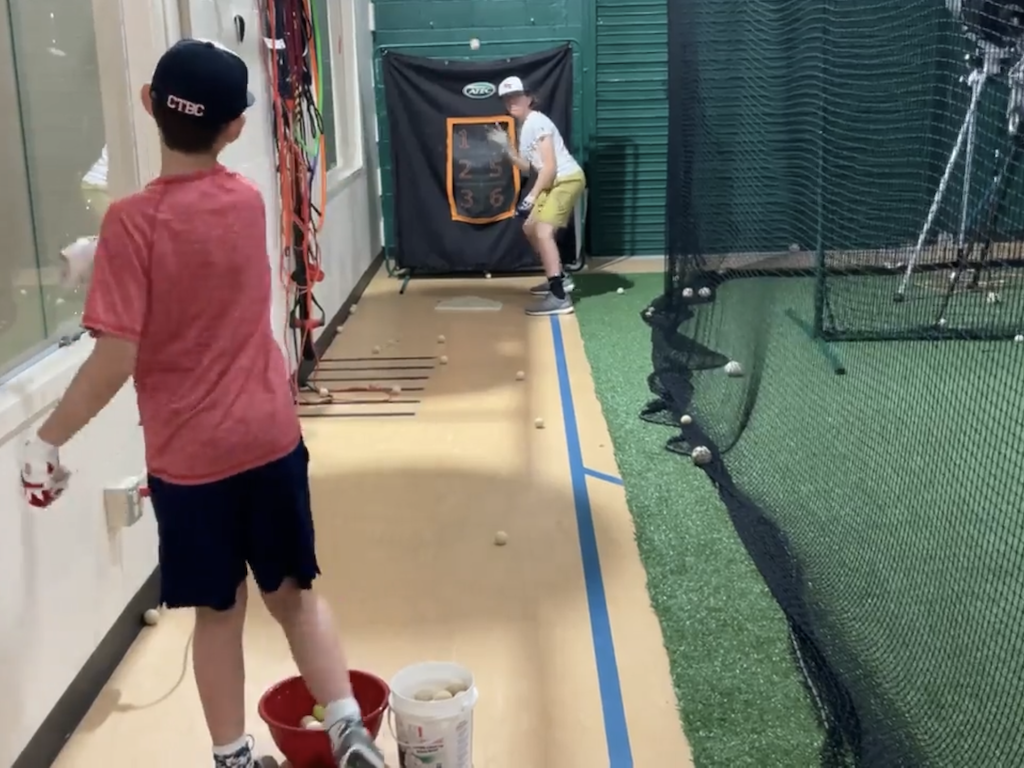 4 on 1 MS Strength & Conditioning Example