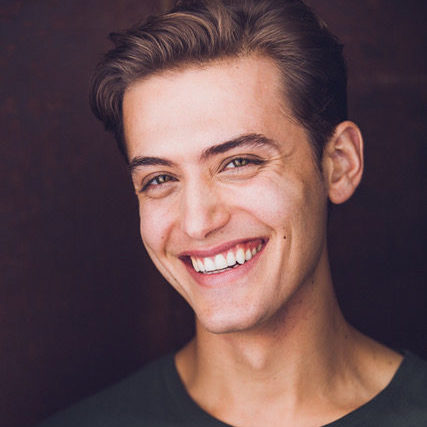 College Advisory with José Espinosa
Guidance through the recruiting process for high school players.
José Espinosa grew up in Ridgefield, CT and attended Amherst College where he majored in English and played shortstop on the baseball team. He later attended Yale School of Drama where he received his MFA in Acting.
While at Amherst, José taught SAT courses to high-achieving, low-income students as a volunteer through Let's Get Ready, a Manhattan-based non-profit. Since then, he has taught the SAT and ACT continuously for the last 10 years and has worked with a wide-range of students helping them to master content and develop their test-taking acumen.
He has extensive experience providing academic support for middle and high school students and particularly enjoys helping students sharpen their critical reading and writing abilities.
José is a registered 200 hr yoga teacher and enjoys playing tennis, rock climbing and surfing. He lives in Brooklyn with his Roomba Callum.
Initial Consultation
Meeting with Player and Parents In-Person or by Zoom
BASEBALL SKILLS ASSESSMENT: Professional evaluation of player field session or video. Includes current areas of strength and areas that need improvement.

ACADEMIC ASSESSMENT: Analysis of Transcript, Course Schedule, and Standardized Testing

PRELIMINARY OVERVIEW OF RECRUITING PROCESS: Explanation of process, showcases, and development of a target list of schools

PLAYER AND PARENT QUESTIONS
Full Program
Services Provided upon acceptance to the Program
$
TBD
After Initial Consultation
RECRUITMENT FEEDBACK: Professional communication on a regular basis regarding the recruitment process and student-athlete development. Includes periodic phone calls with players; Recruitment prospect assessment; Showcase selection; Development of Marketing Materials; Summer Team Recruitment.

ACADEMIC DEVELOPMENT: Advice regarding SAT/ACT schedule; Target List of Schools; College visit planning; Guidance throughout school selection process.

SKILLS DEVELOPMENT AND ADVICE: Professional assessment of athlete's physical development and baseball skill; Development of an individualized training plan (one year); Monthly on-line video skills analysis with advisor.

COMMUNICATION AND ACCESS:  Professional and thorough feedback in all areas of service; Periodic telephone meetings with player;; Regular access regarding the player's development and recruiting process. Access and support throughout the process to ensure the student completes all aspects of services.

COLLEGE PROCESS:  Determining coaches' interest in player; Advice concerning admission potential; Review of student's application; Advice regarding potential scholarship offers; Evaluation of Financial Aid packages, where applicable.